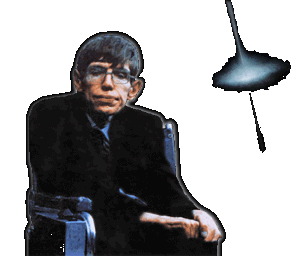 Send Stephen Hawking email

When I found Professor Hawking's email address, I felt as a courtesy that I should ask for his thoughts on posting it on these pages. I received the following response:
To: Nick Donaldson (psyclops@best.com)
Subject: Re: a request
From: Stephen W Hawking (S.W.Hawking@damtp.cam.ac.uk)

Dear Nick,

Please feel free to put a link from your page to ours.


So, if you'd like to contact Stephen Hawking, email him at: S.W.Hawking@damtp.cam.ac.uk
Please note that this email account is reviewed by Hawking's assistants. Not all email to this account is read by Hawking himself.